Bucket Lists. I haven't officially created mine yet, but a few things I'd put on my list are going to Bali, spending a week (or more) at Canyon Ranch Resort & Spa, and swimming with dolphins.
When my family moved to Philadelphia, my oldest son created an Mid-Atlantic Bucket List. We've been fortunate enough to have checked many of things off the list, like visiting Independence Hall, riding the SkyBike at the Franklin Institute, visiting New York City, spending hours in Smithsonian museums, camping in the Poconos and exploring Cape May.
Next on my son's bucket list: The Amazing Escape Room
I've never heard of Amazing Escape Room until we moved to Pennsylvania. The mission is to escape from a room within 60 minutes by completing challenges, uncovering clues, solving puzzles and cracking codes. Every room has a different theme (e.g. the dorm room, the carnival room, the bank robbery room, the office, the time travel room, the cabin, etc). Plus a "game master" watches you via a hidden camera to assist with hints if you stuck at any point (which makes this great for all ages).
We'll be checking the Amazing Escape Room off of our Mid-Atlantic Bucket List by the end of this year.
>> CLICK HERE to receive 20% off on any Amazing Escape Room experience and location (use the code "Blog_20" to receive your 20% off).
Here's How The Amazing Escape Room Works…
What's on your bucket list?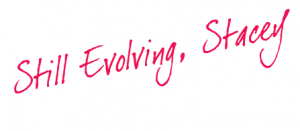 Disclosure: I am receiving a complimentary Amazing Escape Room adventure as part of my partnership with US Family Guide. Opinions are 100% my own.