I'm honored to be a contributing writer for Aspire Magazine's Living a Radically Engaged Life  issue featuring expert columnist, sought-after life and business coach Marianne MacKenzie.
Along with my article, 9 Soulful Ways to Courageously Choose Love Over Fear, you'll discover empowering content from some of today's leading visionaries including 90+ pages of wisdom, positivity, self-empowerment and inspiration.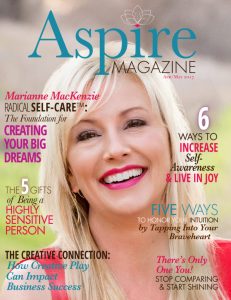 Peek inside the new issue today!
I love being part of the Aspire Magazine family. The publisher and my dear friend, Linda Joy, has taught me so much about feminine collaborative partnerships that are based on the following five feminine principles: authenticity, collaboration, relationships, intention and service. Linda weaves this feminine wisdom into all her success.
If Aspire Magazine resonates with you the way it does for me and tens of thousands of other women, I invite you to claim your FREE SUBSCRIPTION today which includes over 40 transformational free gifts!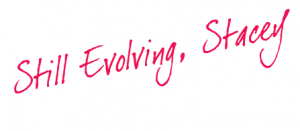 p.s. You can also read my Choosing Love Over Fear article here.