When Women Come Together, Shift Happens.
While police commanders and policy makers debate how to quell violence in Chicago, some south side mothers are taking things in their own hands. On September 10th they will begin the creation of a "Peace Mural" on the rail viaduct at 63rd Street and Wallace Avenue – the 'gateway' between the Engelwood and Woodlawn neighborhoods from which the women come.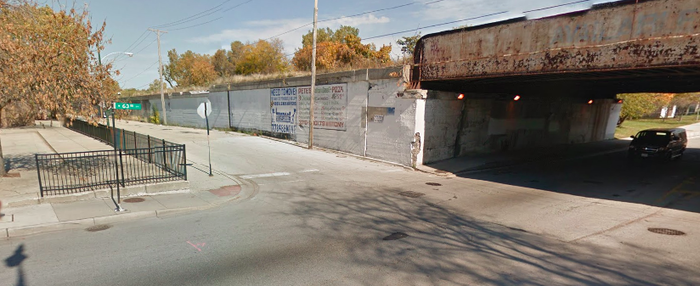 Ranking 13th out of 77 communities, Chicago's Woodlawn neighborhood had a calculated total of 1.7 violent crimes per 1,000 people in just the past 30 days. In neighboring 5th ranked Englewood, residents suffered 2.9 violent crimes per 1,000 people in the same period. Concerned by the violence occurring among youth in their neighborhoods, finding solutions to it became a focal point of the south side women's group that has been meeting for the past two years.
"Over time it became clear that while we face lots of issues as women, the safety of our children was an overriding concern", says Dede Koldyke, the founder and president of the EarthHeart Foundation which founded the Engelwood/Washington Park/Woodlawn women's group. "We've done marches, meetings – the mural will give everyone in the community a chance to participate and will be a permanent reminder of the possibility and importance of peace."
EarthHeart Foundation celebrates mothers as peacebuilders and compassionate changeleaders.
Construction on the peace mural begins on September 10, 2014 and will end on October 2, 2014.
Community Days, where members of the community are invited to participate in the construction of the mural, will be held on the following Saturdays: September 13, 20, and 27. Light snacks and refreshments will be provided by EarthHeart Foundation.
Design for the mural is being done by the Green Star Movement, while support has come from 20th Ward Alderman Willie B. Cochran and Metra, as well as from individual donors through Kickstarter, a web based crowd funding campaign.
EarthHeart Foundation was founded on the idea that women have a unique perspective on and ability to solve challenges on issues of their neighborhoods, cities and lives and brings together diverse groups of women to uncover their commonalities and address concerns together.
The Green Star Movement works in Chicago to inspire students and community members to design and realize public art by using the designs and sweat equity of the youth and adults living in the neighborhood where the projects are located. Projects start with workshops teaching design and the necessary creation of the mural's micro elements. A non-profit organization, Green Star works closely with the community youth to install items such as the Bricolage, while also teaching them basic fundamentals of sculpture, mosaic, painting, and some construction techniques.
For more information, visit ART THAT HEALS PEACE MURAL.