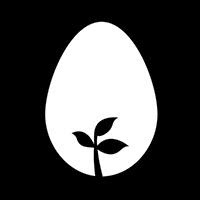 This year I am embracing the concept of Whole Body Living… and that obviously includes making healthy choices regarding the food I put into my body. In addition to partnering with Whole Foods Market, I'm also working with other conscious food brands that are aligned with my Whole Body Living values.
I'm excited to partner with Hampton Creek because they deeply believe that eating well should be easy, affordable, and delicious. And I'm all about nourishing my body with easy, affordable, and delicious food. Their mission is to bring healthier and affordable food to everyone, everywhere.
Just Mayo is Hampton Creek's eggless version of mayonnaise, and comes in four flavors: original, sriracha, garlic, and chipotle. Just Mayo is non-GMO, gluten-free, soy free, dairy-free, lactose-free, and naturally cholesterol-free.


Here are 3 Just Mayo recipes from Hampton Creek.
Recipe #1: Just Mayo Garlic Spinach Dip
Ingredients
1 1/4 cups frozen chopped spinach
1 packet Knorr® Vegetable recipe mix
1 cup Just Mayo Garlic*
16 oz. sour cream (I'll be using fat-free dairy-free sour cream)
1/3 cup slivered almonds
Directions
Thaw and cook spinach in a medium saucepan with a little water until warmed through, about 8-­10 minutes.
Press spinach in a colander or cheesecloth to remove as much liquid as possible. Place into a large mixing bowl.
Add the Knorr® Vegetable recipe mix, Just Mayo Garlic, and sour cream to the bowl and mix well.
Chill the mixture for 2 hours.
In a dry skillet on medium-­low heat, toast the almond slivers until golden. Remove from skillet and let them cool.
Fold the almonds into the dip, reserving a few for garnish.
Serve the dip with crudités and slices of bread.
*For a spicy version of the dip, use Just Mayo Sriracha
Prep time: 20 minutes Chill time: 2 hours Servings: 6
---

Recipe #2: Parmesan Herbed Garlic Bread
Ingredients
1 large (26-inch) loaf of French bread, halved lengthwise (I'll be using gluten free bread)
1 1/2 Tbsp. olive oil
2 tsp. garlic, minced
1/2 cup Just Mayo Garlic
3/4 cup grated Parmesan cheese
1 Tbsp. fresh basil, minced and divided
1/4 tsp. dried parsley flakes
Directions
Set oven to broil.
Brush the inside of the bread equally with olive oil and place under the broiler. Watch carefully and remove the bread right when it is starting to toast.
In a medium bowl mix together the garlic, Just Mayo Garlic, Parmesan, parsley, and half of the basil.
Spread the mixture over the insides of bread, and place back under broiler until it begins to brown and bubble.
Remove from oven and garnish with rest of the basil. Serve hot.
Variation
Add 1/2 lb. prepared crabmeat to the spread.
Prep time: 10 minutes Cook time: 8 minutes Servings: 6
---

Recipe #3: Sriracha Chorizo Deviled Eggs
Ingredients
9 hard-­boiled eggs, peeled
4 Tbsp. Just Mayo Sriracha
1 Tbsp. Dijon mustard
1 Tbsp. white wine vinegar
1 Tbsp. shallot, minced
2 Tbsp. roasted red pepper, diced small
6 oz. chorizo (I'll be using vegetarian sausage)
3 Tbsp. fresh cilantro, chopped
1/2 tsp. smoked paprika
Directions
Cut the eggs lengthwise. Remove the yolks and reserve them in a medium bowl.
Arrange the egg white halves on a tray, cover, and store in fridge.
Mash the yolks until the crumbles start to smooth out.
Add the Just Mayo Sriracha, mustard, vinegar, shallot, and red pepper to the yolks. Fold together until creamy and smooth.
Chill the mixture for 10 minutes to let it set.
Heat a large skillet over high heat and add the chorizo.
With a stiff spatula or spoon, work the chorizo into very small pieces while cooking. Avoid overcooking and drying it out.
Remove from skillet and drain grease from the chorizo.
Stir the cooked chorizo into the Just Mayo yolk mixture.
Place the mixture into a piping bag with a large piping tip.
Pipe egg filling into each egg white half.
Serve garnished with cilantro and paprika.
Prep time: 30 minutes Cook time: 15 minutes Servings: 6
---
Eating well should be easy. It's not always easy for me, but partnering with like-minded food brands is definitely making it easier. Click here to find Just Mayo in a store near you.