Summer Solstice Gathering
Yoga on Main in Manayunk, Philadelphia
Wednesday, June 21, 6:30-9:00pm
Click here to register!
Space is limited.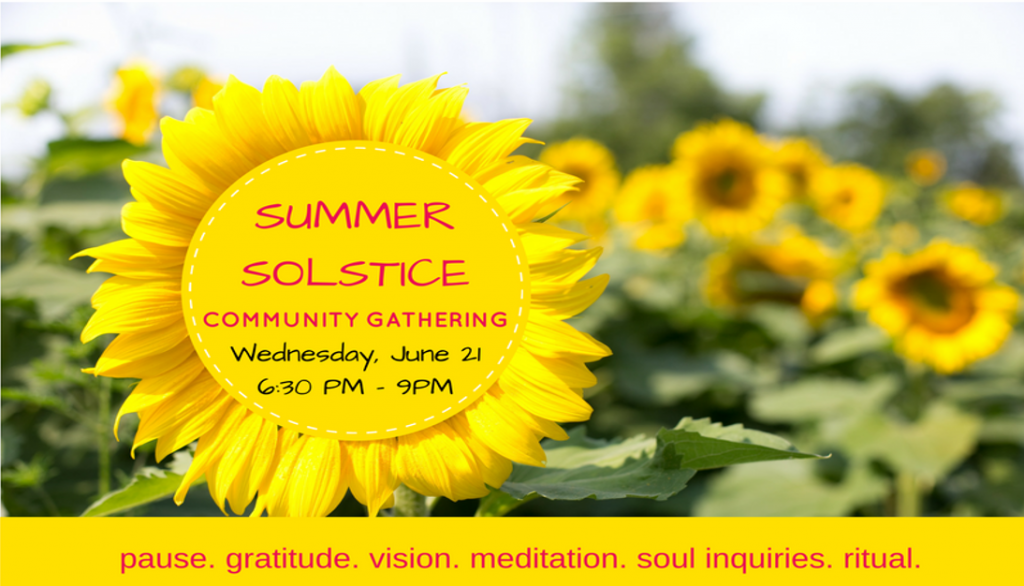 Join us as we gather in circle at Yoga on Main to soak up the energy of one of the most powerful days of the year. Summer Solstice is a time to celebrate the season of light and to honor + cultivate the power of our own inner light.
Through the power of pausing, gratitude, visioning, meditation, soul inquiries, sharing, beauty, ritual and ceremony you will take inventory on what your heart and soul truly desire to grow, cultivate & nourish between now and the end of the year.
Facilitated by Stacey Hoffer, founder of Soul Alignment Living and director of student programs at the international Path of Self Love School.
Venue: Yoga on Main. 4363 Main Street, Manayunk, PA 19127
$33

Questions? Email Stacey Hoffer at stacey@soulalignmentliving.com.