Now that the weather is getting warmer, I'm getting outside for (almost) daily walks. Since I'm somewhat of a spirit junkie and love to be uplifted – always – I've started listening to podcasts while I walk. Here are four of my favorite podcasts. They will leave you feeling inspired and empowered to live the life your truly desire.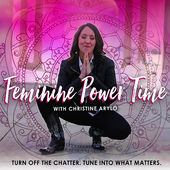 Feminine Power Time with Christine Arylo: 33 minutes of time just for YOU… to turn off the outside chatter, tune into your heart and soul, and tap into Divine Feminine Wisdom to guide your life, career, relationships, and more. Hosted by transformational catalyst. women's leadership advisor, and best selling author, Christine Arylo, where mystic and MBA meet, she invokes, provokes and elevates you with ancient wisdom modified for your modern life. Tune in weekly for spiritual guidance, feminine power, self love, reflection, sacred pause and sisterhood.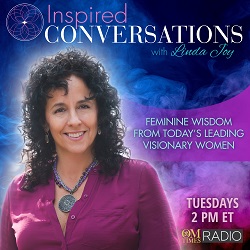 Inspired Conversations with Linda Joy: Get ready for intimate soulful conversations that will inspire you on your path to authentic living. Linda Joy brings you intimate, authentic conversations with today's leading visionary women in personal and spiritual development, success and mindset, natural health and wellness, conscious business and self-empowerment.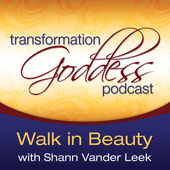 Transformation Goddess Podcast – Walk in Beauty with Shann Vander Leek: The Transformation Goddess Podcast is a soulful, sensual and sacred exploration for women who want to walk in beauty and reclaim their feminine sovereignty. Hosted by Shann Vander Leek, Transformation Goddess, author, voice over talent and the founder of True Balance International.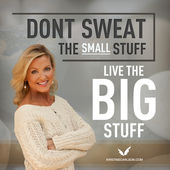 Don't Sweat The Small Stuff – Live The Big Stuff with Kristine Carlson: New York Times Best Selling Author, Kristine Carlson invites you to practice Don't Sweat wisdom to achieve greater mental health, and better communication with your family, friends, and co-workers. Learn how to live with more peace and happiness and rediscover your joy, passion and self-compassion, to awaken your most vibrant life.