Women are gathering! As the Director of Programs at the international Path of Self Love School, I wanted to personally invite you to join me on Monday, August 14 for an online gathering we are sponsoring for women who are currently feeling stretched out of their comfort zones.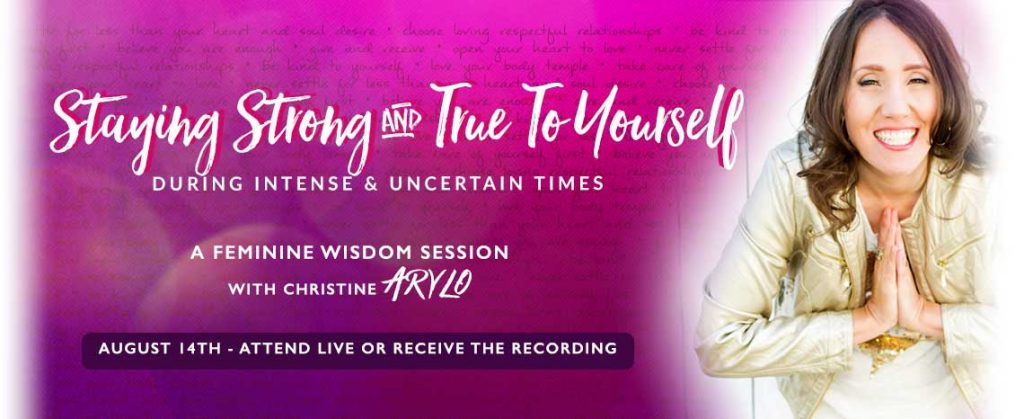 If you are feeling stuck or stressed or just plain caught up in the swirl of the frenzy of the mainstream world and daily demands… then this is free virtual gathering of women is for you.
As a community, we will press PAUSE on the outside world, unplug from the external noise, and tap into the deeper WISDOM that's right there waiting inside us…. but you have to slow down and tune in to access it.
Join us on Monday, August 14th, for the Path of Self Love's Feminine Wisdom Session: Staying Strong & True to Yourself During Intense and Uncertain Times.
Admission is free. You can attend via video or phone from anywhere in the world. All you have to do is RSVP.
Click here to RSVP for this FREE Feminine Wisdom Session sponsored by The Path of Self Love School.
Our intention is that you leave this Feminine Wisdom Session more clear on where fear and self sabotage are running you, more clear on what your heart and soul are guiding you towards in your life choices, passions and personal well-being… and with the super power tools and practices to navigate these turbulent times with victory, radiance, grace and true feminine power and love, including self-love.