Taste of Whole Foods Market

I have been loving my blog ambassador partnership with two local Whole Foods Market stores on the Main Line (Wynnewood and Devon). During the rest of June, I'll be sharing Taste of Whole Foods Market sneak peaks plus I'll be sharing my top 10 Whole Foods Market must-haves for summer day trips with kids – including a checklist for packing your backpack when you head out for the day.
If you are not familiar with the Taste of Whole Foods Market, it's a fun in-store opportunity to sample some of Whole Foods Market's private label brands plus unique products for foodies, products from local suppliers, and take-and-go products that are made fresh in each store.
Here's a sneak peak of the menu for this Saturday's
Father's Day themed Taste of Whole Foods Market event…
* Smoked Mozzarella Salad * Toigo Bourbon Peaches *
* Whole Foods Market Super Greens and Probiotics *
* Engine 2 Plant Based Burgers with Fabanaise Mayo *
* Grilled Chicken * Allegro Cold Brew Float with 365 Ice Cream *
Feel inspired? Click here to grab Whole Foods Market's recipe for grilled chicken with rosemary and mustard. This recipe is perfect for kebobs.
A few interesting things I love about some of these products…
Toigo Bourbon Peaches: These are locally grown by Toigo Orchards, an organic farm located just a few hours from my house.
Allegro Cold Brew: Allegro Coffee is committed to sustainable and environmentally friendly growing practices. They offers Fair Trade certified coffee as well as Rainforest Alliance, Organic, and Whole Trade certified coffee.
Engine 2 Plant-Based Pinto Habanero Burgers: These Engine 2 burgers have zero animal products, no added oils, and no added sugar. They are simply a mix of brown rice, pinto beans, collard greens, caramelized onion, corn, garlic, cilantro plus spices and a variety of peppers.
Fabanaise Mayo: Fabanaise is the first and only vegan mayo made with aquafaba, the chickpea's greatest gift since hummus. I never knew about the benefits of "chickpea juice" until I tried Fabanaise.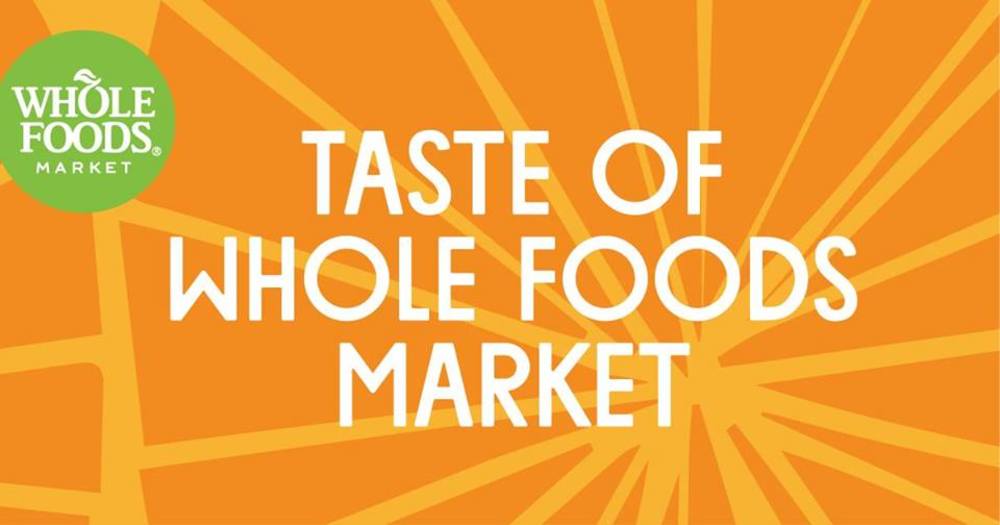 Be sure to stop by Whole Foods Market this Saturday from 12-4pm, to sample delicious menu ideas for Father's Day!