Have you seen "The
Other

F

Word

"?

It's a new dramatic comedy series, free on Amazon, by award-winning filmmaker Caytha Jentis.  I'm appreciating the topics and humor, which are about friendship and finding oneself – an adult coming of age in mid-life.
I love being in my 40s…
In my twenties I was trying to figure things out. In my 30s I had "conventional wisdom dysfunction" – meaning I was busy doing everything I thought I was suppose to do (what society had defined as success). I was busy getting married, having kids, getting the big house, getting the big job, having more kids, buying a bigger house, getting a bigger job. It was exhausting.
I woke up at 39 years old determined to live life differently… to live life on my own terms. Inspired by Tony Robbins, I redefined my definition of success to "doing what I want to do, when I want, where I want, with whom I want, and as much as I want."
I quit my corporate job the day before my 40th birthday to live in more alignment with my heart and soul. It hasn't always been easy, but I wouldn't have it any other way.
I Can Recognize Myself In The Characters
This new show addresses issues like ageism, sexism, re-entering the workforce, sexuality for women 40+, dating after divorce/widowhood and more. I like "The Other F Word" series for the same reasons Amazon reviewers are raving about it – because I can recognize myself in the characters and can relate to the stories.
The "F word" in the title stands for women in the 40s and 50s… but it also stands for FUN.  "The Other F Word" aims to show that life doesn't end after 30. It only gets richer with age. As my dear friend and happiness expert, Carin Rockind, says, midlife can be can be a crisis or a catalyst. You get to choose – but choose wisely, because which one you choose makes a hue difference in your happiness.
Watch The Other F Word Now
To watch all eight episodes for FREE on Amazon, go to https://www.amazon.com/dp/B01LDXWSIO.
Learn more at http://www.theotherfwordseries.com. You can also follow them on Facebook and Twitter.
When the kids are away, Moms will play….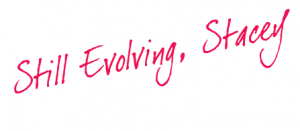 Disclosure: This post was sponsored by The Other F Word series. All opinions are my own.