Family Fun Getaway
I'm filled with deep gratitude that spring (and almost summer) are finally here. In addition to flip flops, miniskirts, and tank tops, this season also means spending quality time in nature and near water (yum! these are two of my favorite things).
We have already started exploring nature and water around our new home here in Philly (I'm loving Valley Forge and all the local arboretums) and next we are going to be venturing to Tuckerton Seaport, New Jersey.
We are usually a rustic-camping-in-the-middle-of-a-state-or-national-park kind of family so Tuckerton will be a new experience for us. Which is great, because we are an up-for-a-new-adventure kind of family too!
Accomadations
We'll be staying in a cabin at the Sea Pirate Campground. As much as I love tent camping, I also love staying in cabins. It requires so much less prep time, which makes the days leading up to any camping adventure so much more relaxing.
My top 5 reasons why I love family weekend getaways…
My kids almost forget about their screens because they are having so much fun exploring and being outside.

My family laughs a lot together when we are on vacation. Without the regular routines, we all loosen up and get our silly on.

No dishes! No explanation necessary.

I spend more time outside. At home, I tend to be inside a lot. When I'm away, I want to spend all my time outside (which is much more aligned with who I am).

Sunsets. When we are on vacation, I tend to see many more sunsets.
I'm excited!
I'm excited to explore Tuckerton Seaport. From what I hear, it's a great year round family destination to enjoy all things maritime!  Plus, they love festivals there. Tuckerton Seaport hosts the Truckerton Food Festival, the Baymen's Seafood & Music Festival, the Privateers Festival, and I'm sure there's probably even more!
I'm so looking forward to leisurely enjoying the seaport (did I mention I love water)!
Are you planning a fun family getaway this spring? I'd love to know where you're heading!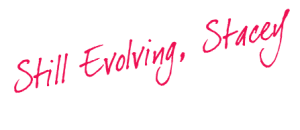 Disclosure: My overnight accommodations will be provided by Sea Pirate Campground.  The activities my family will experience will staying in Tuckerton will be provided by Tuckerton Seaport.  This experience is compensated but all opinions are my own.  And yes, I'm so grateful for be a compensated travel blogger. Dreams do come true. For more information about Real Mom Events, visit RealMomMedia.com.