Whole Foods Recipe of the Week
Pan Seared  Wild Sockeye Salmon

Welcome to Whole Food Wednesdays! In partnership with Whole Foods Market, I'll be sharing one budget friendly Whole Foods recipe every Wednesday that's both delicious and cost conscious.
Today's recipe is from Whole Foods Market Chef Colleen Conrad, former Executive Chef of Pearl Dive Oyster Bar, Washington, D.C.
Ingredients

4 fillets Sockeye Salmon, 5 oz each – On sale for $9.99/lb (regular $16.99/lb). Save $7/pound April 6-12, 2016
3 cups 365 Everyday Value* Coconut Milk – 50% off April 6-12, 2016. Only 5 for $5 (regular $1.99 each)
1 cup Fresh Mango Salsa
1 1/2 cups 365 Everyday Value* Brown Rice, uncooked
3 inches Fresh Ginger, peeled & divided into three pieces
3 teaspoons salt
2 teaspoons freshly cracked pepper
1 tablespoon 365 Everyday Value* Extra Virgin Olive Oil*365 Whole Value foods offer you high quality products at a great value.
Directions
In a medium saucepan, combine rice, coconut milk, and ginger. Bring ingredients to a boil. Reduce heat to low and simmer, covered, for about 20 minutes. When complete, remove ginger from rice and add salt to taste.
While the rice is cooking, season salmon with remaining salt and pepper. Preheat olive oil in a large sauté pan over medium-high heat for about 2 minutes, until gentle wisps of smoke appear. Carefully place salmon in thepan, laying it down away from yourself to prevent oil from splashing. Reduce heat to medium and sear the salmon for about 4 minutes undisturbed. Then, flip pieces to cook for about 2 more minutes, taking care not to over-cook the salmon.
While still in the pan, spoon the mango salsa over the Sockeye Salmon to warm slightly. Serve with coconut ginger rice.
Other Whole Foods Market Deals and Great Values for Cost Conscious Shoppers

Go to http://www.wholefoodsmarket.com/sales-flyer for the
most up to date deals, coupons, and sale at Whole Foods Market.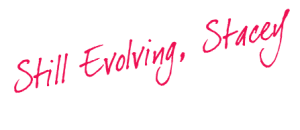 Disclosure: This post was sponsored by Whole Foods Market Philly. I am being compensated as an ambassador and all opinions are my own.