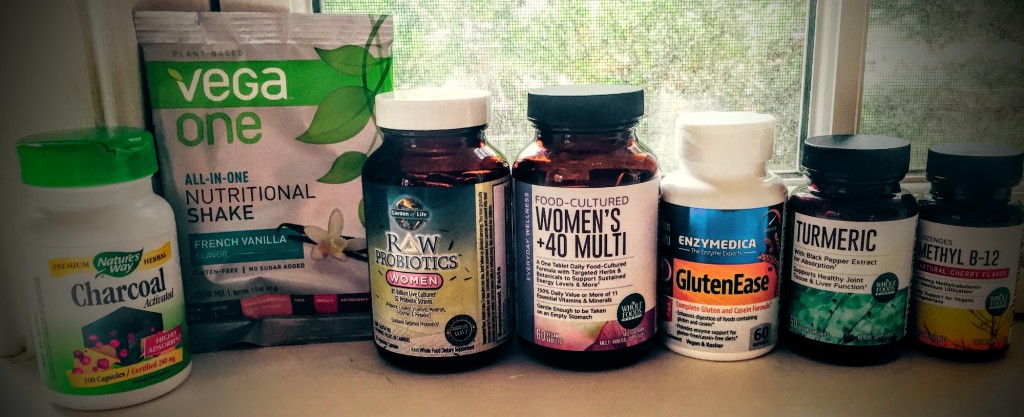 I'm a huge fan of Whole Foods Market's Whole Body department. Whole Body team members (especially in the Whole Foods Market Philly stores) are so knowledgeable! I strongly recommend carving out time this week to talk with a Whole Body team member for guidance on how certain supplements can help with your specific health needs.
Pre-shop now to receive 25% off ALL SUPPLEMENTS during their 3-day sale (August 12-14).
BONUS: If an item is already on sale, you receive 25% off the sale price!
Simply visit your local Whole Foods Market Whole Body Department and pre-shop for everything you want to get during sale. They will put everything in a bag for you and you can pick it up anytime during the sale. This is the best way to ensure you get what you want!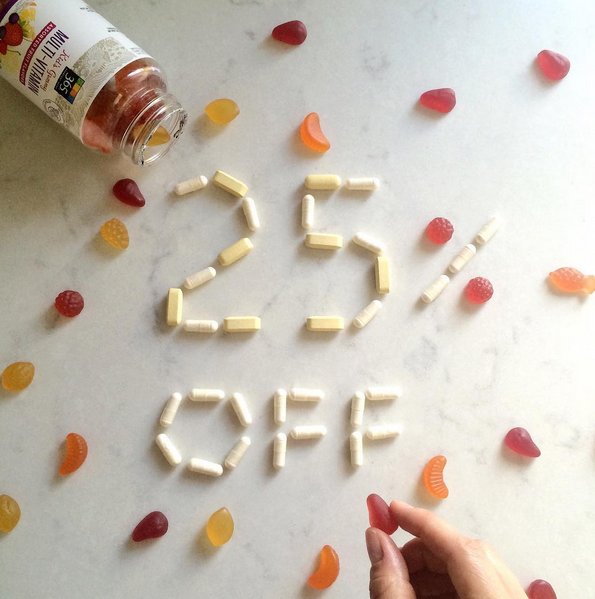 As part of my partnership with Whole Foods Market Philly, I'm continuing to learn about and try different supplements that can best support my body. Based on my age and current health conditions, I'm challenging myself to use the following supplements for the next 60 days to improve my overall health, improve my digestive health, and increase my energy level…

Whole Foods Market Food-Cultured Women's +40 Multi: This vegan multivitamin provides 100% daily value of essential vitamins and minerals plus special blends for breast support, hormone support, stress/energy support, cardiovascular support, and digestive support.

Garden of Life Raw Probiotics for Women: This gluten free and soy free whole food probiotic formula has been specifically designed to support colon health, nutrient absorption, vaginal health, and overall digestive function. It has 85 billion live cultures and 32 probiotic strains… plus it includes dairy-digesting enzymes to help break down lactose and casein.

Enzymedica GlutenEase: Although I do not have Celiac Disease, I have an extreme sensitivity to gluten. Basically, if I eat gluten, I have a lot of pain and discomfort as my stomach hardens like a basketball. Overall I try to avoid gluten, but I'm not perfect. Sometimes I give into my gluten cravings… so I'm trying GlutenEase to help with the digestion of food that contains gluten.

Whole Foods Market Turmeric Capsules With Black Pepper Extract for Absorption: I recently learned that Turmeric, an ancient Indian spice, has many modern day health benefits including relieving joint discomfort and reducing inflammation.


Whole Foods Market Methyl B-12: In an effort to increase my energy level, I've decided to add a Methyl B12 supplement to my diet to help with my overall fatigue and short-term memory loss.

Vega Plant-Based Protein Smoothie Powder: I've been using this plant-based protein power every morning in my smoothies. It's made from sprouted whole grain brown rice, pea, hemp and SaviSeed protein, with 15 grams of complete protein in each serving.

Nature's Way Activated Charcoal: (I will only be using this as needed.) In addition to be pro-active about my gluten sensitivity, I wanted a supplement to use if I accidentally (or unconsciously) consumed gluten. A Whole Body team member at Whole Foods recommended I try activated charcoal to absorb the gluten and gas. They also recommended I use activated charcoal to reduce the swelling and itching I had as a result of stepping on and being stung by a bee. I had a local allergic reaction to the sting for over 3 days (which included extreme itching). I mixed some activated charcoal with water and applied it to my foot to sooth the discomfort… and it permanently healed my bee sting! Read Jessica Cohen's recent blog post "What is Activated Charcoal and Why Would I Need It?"
ALL THESE SUPPLEMENTS (AND MORE) ARE 25% OFF (WHILE SUPPLIES LAST) AT WHOLE FOODS MARKET SEPTEMBER 12-14. GO TO YOUR LOCAL WHOLES FOODS TO PRE-SHOP TODAY!